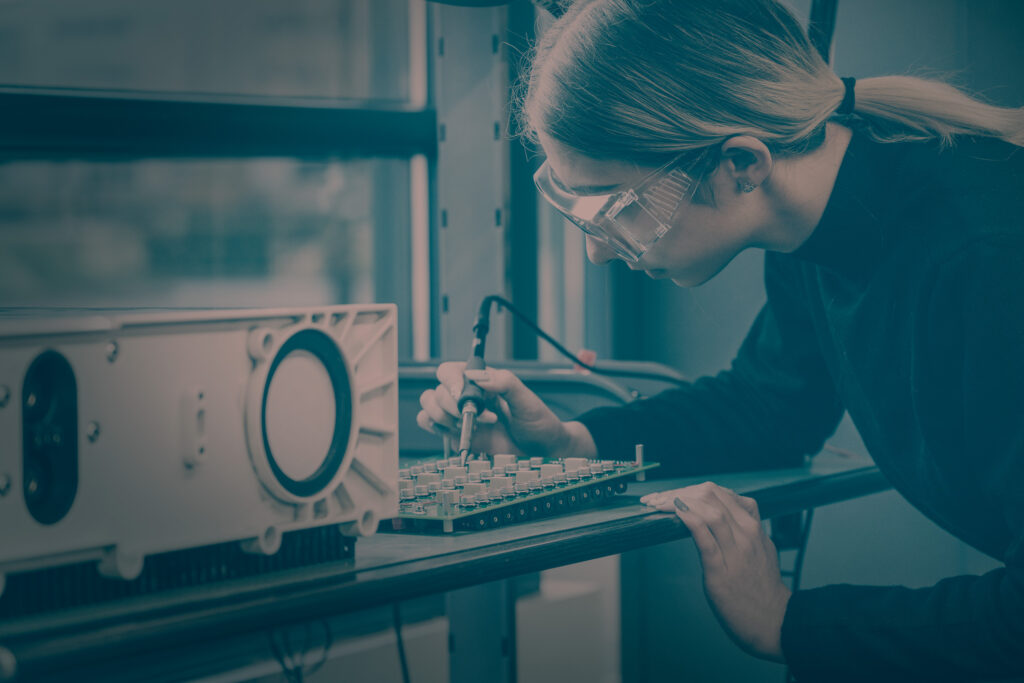 WANT TO JOIN OUR TEAM?
As a pioneer and market leader within energy storage solutions for maritime applications, we continuously work to accelerate the shift to environmentally sustainable energy solutions. Our success is built upon a team with unparalleled expertise, a suite of exceptional products and services, and a strong maritime DNA.
If you want to be part of an international and multi-disciplinary team that is passionate about operational excellence and powering a clean future, you will love working at Corvus Energy. You'll gain valuable knowledge about the zero-emission technology of tomorrow while helping reduce marine emissions today.
We constantly strive to make employment as stimulating and rewarding as possible, allowing an employee's role to grow to fit their individual skills, motivations, and ambitions.
We are always on the lookout for candidates with experience and interest in energy storage solutions and share our passion for powering a clean future.
You are welcome to connect with us to get updates every time we have new vacancies within our company.
If you believe you can add value to our team and our customers, we hope to hear from you!
What can you expect as an employee at Corvus Energy?
Competitive salary and benefits
International career opportunities in a growing company
Impacting the green shift for the ocean space
Opportunity to grow professionally and gain knowledge of cutting-edge technology and energy storage solutions.
Featured job postings:
Bergen, Norway office
Richmond, BC, Canada office
Currently no vacancies in this location
Bellingham, WA, USA office
Singapore office
Currently no vacancies in this location