Harbours around the world are adding restrictions requiring
greener operations

to reduce emissions significantly. Tugs typically operate in or close to harbours. This makes it particularly vital for them to adapt greener technology.

Using energy storage on board tugs makes lowering emissions possible. Corvus Energy supplies energy storage solutions to both hybrid and zero-emissions tugs.

Our extensive experience on power train and energy storage for tugs allows us to help our customers find the best possible solution, whether it is a hybrid or fully electric project.
Hybrid Tugs:
Hybrid tugs are suitable for both inner harbour areas and open sea as they can run only on battery for several hours if needed. Most of the time they run on low load, but with a need to access power instantaneously. Hybrid tugs are flexible, as they run diesel electric on high loads as well running purely on batteries at low loads.
Benefits
Depending on battery size and operational profile, you can typically reduce fuel consumption and emissions by 30-60%, in addition to reducing maintenance costs and increased safety.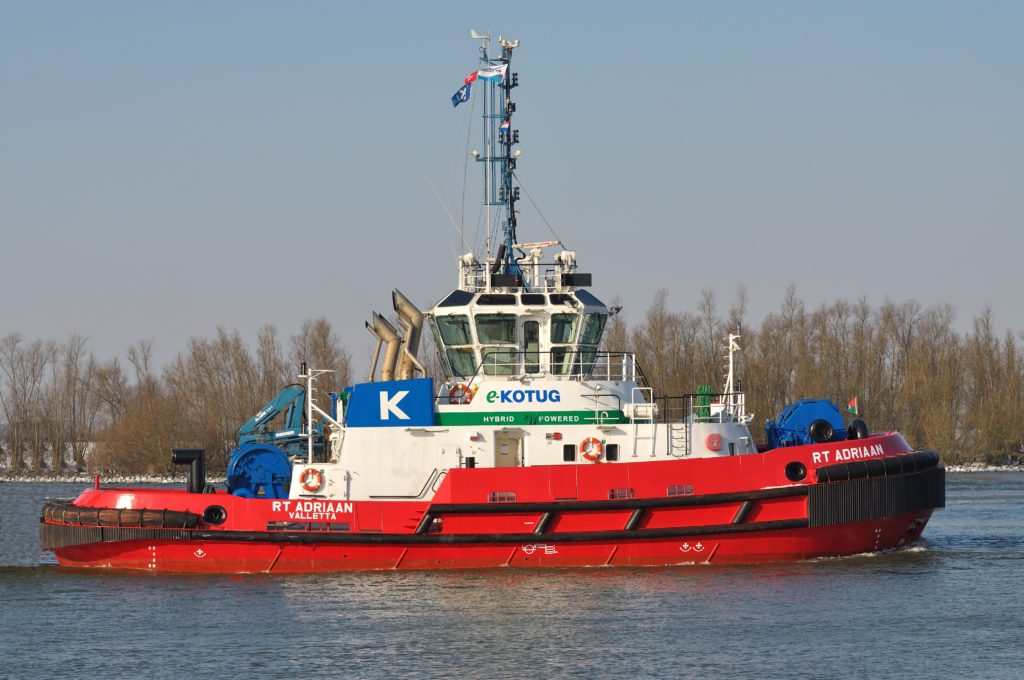 Zero-emissions tugs:
Running only on battery is ideal for inner harbour working tugs as they go short distance and they can easily charge often. An all-electric tug produces no noise and no emissions. The ZeeTug30 designed and built by Navtek Naval Technologies has Corvus Energy ESS onboard.