A battery retrofit featuring innovative electronics will allow subsea construction vessels operating in DP3 to perform dynamic positioning with one engine rather than three, saving up to two million litres of fuel a year.
Safety requirements previously required ships to perform several operations, including DP3, with engines providing power to each grid, rather than using one engine to power the grids in series or using batteries to power each grid. But with approval from DNV GL, the ultra-fast line breaking technology deployed on North Sea Giant means that just one engine can be used, with the batteries providing redundancy.
The Electronic Bus Link (EBL) from the Switch/Wärtsila splits the on-board grids in a matter of microseconds, isolating faults and protecting the complete operational system which offers significant savings on maintenance costs.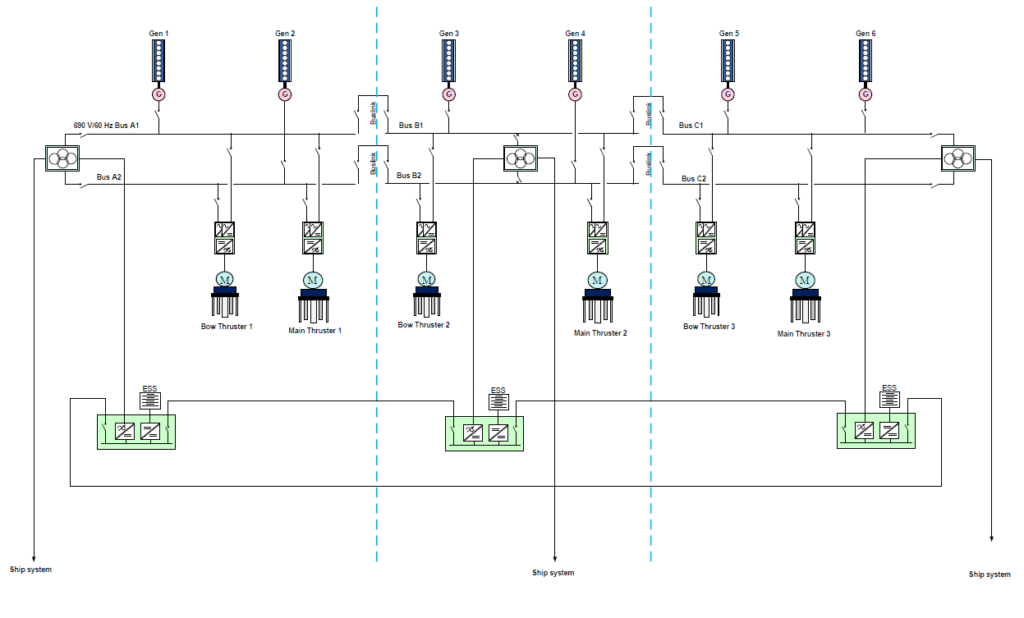 Read full project description on North Sea Giant here