Bergen, Norway and Vancouver, Canada, February 07, 2022 — Corvus Energy is pleased to announce the appointment of Kolbjørn Berge as Senior Vice President Global Regulatory Affairs for Corvus Energy, the global leading supplier of batteries and zero-emission technology for ships.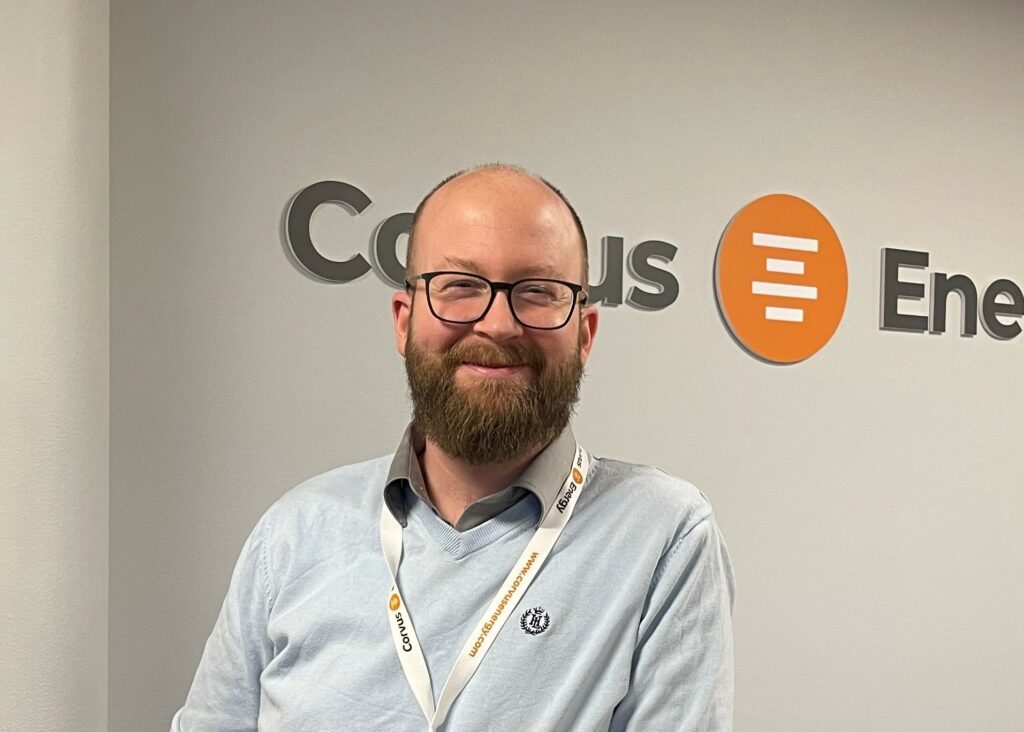 Previous to joining Corvus Energy, Berge has worked for the Norwegian Maritime Authority (NMA) as responsible for the decarbonization of shipping. Berge's focus has been safety and regulations for green solutions and the design of current national and international maritime regulations. He has been involved in numerous projects and a driving force in developing the regulations for the use of LNG, batteries, hydrogen, methanol and ammonia on board ships,
Further, Berge has been a Norwegian delegate in the International Maritime Organization (IMO), a representative in the European Sustainable Shipping Forum, member of the Norwegian government's strategy committee Maritime 21 in addition to a range of other green shipping programs and initiatives.
"Kolbjørn is perhaps one of the most experienced people in this area worldwide," says Halvard Hauso, Chief Commercial Officer at Corvus Energy. "We are very pleased to have him on board our team."
The industry must be proactive
Berge enters a newly created position where he will assume responsibility for ensuring that all existing and new Corvus product lines meet evolving safety and regulatory requirements. He will also work actively towards forums, clusters, maritime organizations, and authorities to ensure that the maritime industry's rules and regulations adapt to the green shipping of the future.
"Together, we are building a new industry, and the industry must be proactive and take responsibility for developing the right requirements and regulations that support development and contribute to safety and security for all. As Corvus Energy assumes a leading role worldwide in this green transition, Kolbjørn Berge will play an important role globally," says Hauso.
Knows Corvus Energy well
Kolbjørn Berge knows Corvus Energy, its products and the organization through years of collaboration.
"I have followed the company closely since the start of our projects, and I know how they drive development with focus on continuous improvement of quality and safety. It is about professionalism, ethics and knowledge. In addition, Corvus has great ambitions, which was important for my decision to accept the position. I look forward to contributing to the decarbonization of shipping together with a fantastic team," says Kolbjørn Berge.
Safety is first priority
"Everything that can be electrified will be electrified. Batteries have proven to reduce emissions and save costs for almost every vesseltype. Batteries are also part of all future fuel solutions," says Hauso. "To meet the enormous growth anticipated, the industry must ensure that products are safe, and that regulations are developed so that the transition to green shipping takes place quickly and in a controlled manner. By creating this new leadership position and hiring Kolbjørn Berge with such extensive experience, Corvus Energy is demonstrating that safety and leadership in the industry are the highest priorities.
Kolbjørn Berge commenced in the position February 1st.
###
About Corvus Energy
Corvus Energy is the leading supplier of energy storage systems (ESS) for maritime, offshore, subsea and port applications. Corvus Energy offers a full portfolio of ESS suitable for almost every vessel type, providing high power energy storage in the form of modular lithium-ion battery systems. The purpose-built, field-proven battery systems provide sustained power to hybrid and all-electric heavy industrial equipment, including large marine propulsion drives. Corvus Energy has unsurpassed experience from 500 projects, totaling over 400 MWh and more than 3,5 million operating hours. The company also develop maritime hydrogen fuel cells in collaboration with world leader on fuel cell technology, Toyota Corporation..
For more information, please visit www.corvusenergy.com
Media Contacts
Sonja Vernøy Hansen
Marketing Communications Manager
+47 99 309 309
svhansen@corvusenergy.com
Halvard Hauso
Chief Commercial Officer
+47 918 25 618
hhauso@corvusenergy.com