27 - 30 March, 2023
Seatrade Cruise Global 2023, Fort Lauderdale
Meet us at Seatrade Cruise Global – the leading annual B2B event for the global cruise industry.
Corvus will have several representatives present at the tradeshow, please contact us at sales@corvusenergy.com to book a meeting.
The conference explores the latest trends with industry influencers and high-level cruise executives and includes the annual State of the Global Cruise Industry Keynote with the chief executives of the world's largest cruise organizations. The three-day exhibition is the largest gathering of the cruise industry hosting over 700 exhibiting companies from all sectors including Design & Ship Interiors; Entertainment, Environmental & Health, Hotel Operations and Concessions, Information Technology, Ports & Destinations, Safety & Security, Ship Equipment & Shipbuilding.
For more information on the event, please visit the organizers' web page
www.seatradecruiseglobal.com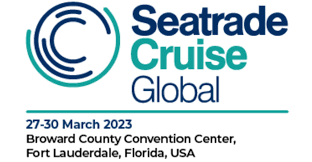 Event venue
Broward County Convention Center