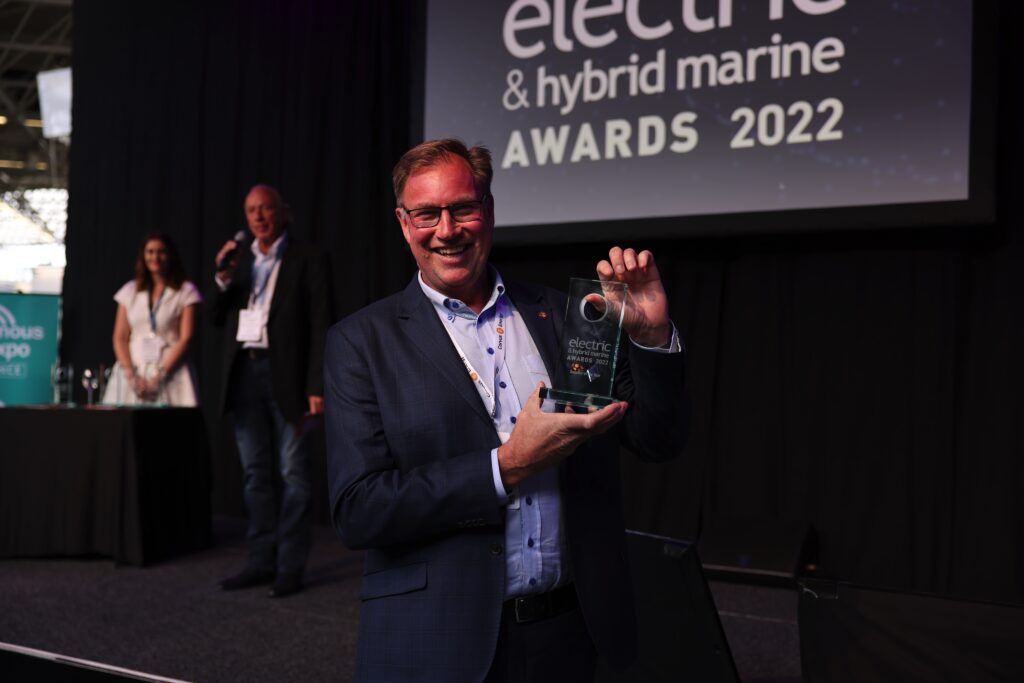 Bergen, Norway and Richmond, British Columbia, Canada – June 24th 2022 —Corvus Energy is very pleased to announce that the company has been named Supplier of the Year at the prestigious Electric & Hybrid Marine Awards 2022 in recognition of the company's contribution to drive adoption for electric and hybrid technology. According to the jury's reasoning, they are impressed by the scope of solutions offered by Corvus Energy to the marine sector, as well as the level of technological development apparent in recent breakthroughs by the company.
The awards presentation was held at the annual Electric & Hybrid Marine World Expo 2022 in Amsterdam this week. Finn Arne Rognstad, Senior Vice President of Sales and Business Development at Corvus Energy was presented the award on behalf of the company.
"It is a true honor to receive this prestigious award on behalf of Corvus Energy. To get this award for the sixth consecutive time is a great recognition for the company. Many have contributed to our success. First of all, we need to thank all our employees across all departments for their great effort. We also need to thank our strong owners and our customers and partners for everything they do for us. We would never have been able to achieve what we have done without their continued support," says Rognstad. 
Rognstad continues: "What we are witnessing is a complete shift towards Zero-emission solutions for shipping. The range of ships that utilize energy storage systems has expanded into new types of vessels like fast ferries, tankers and container ships. Also the size of the installations has increased significantly. In 2019 we looked at energy storage systems up to 10 MWh. Now we look at projects ranging up to 100 MWh. In addition, we see a growing focus towards batteries in combination with fuel cells and future fuels solutions. This will  enable even more vessel types to decarbonize." 
Since the last award ceremony in 2019, Corvus has crossed the 600-project mark, opened two new automated factories, opened several new sales offices and expanded the product portfolio of Energy Storage Systems. The company has also entered into a Joint Venture with Sumitomo in Japan and started the development of inherently gas-safe marine fuel cells in cooperation with world leader in Fuel cell technology, Toyota.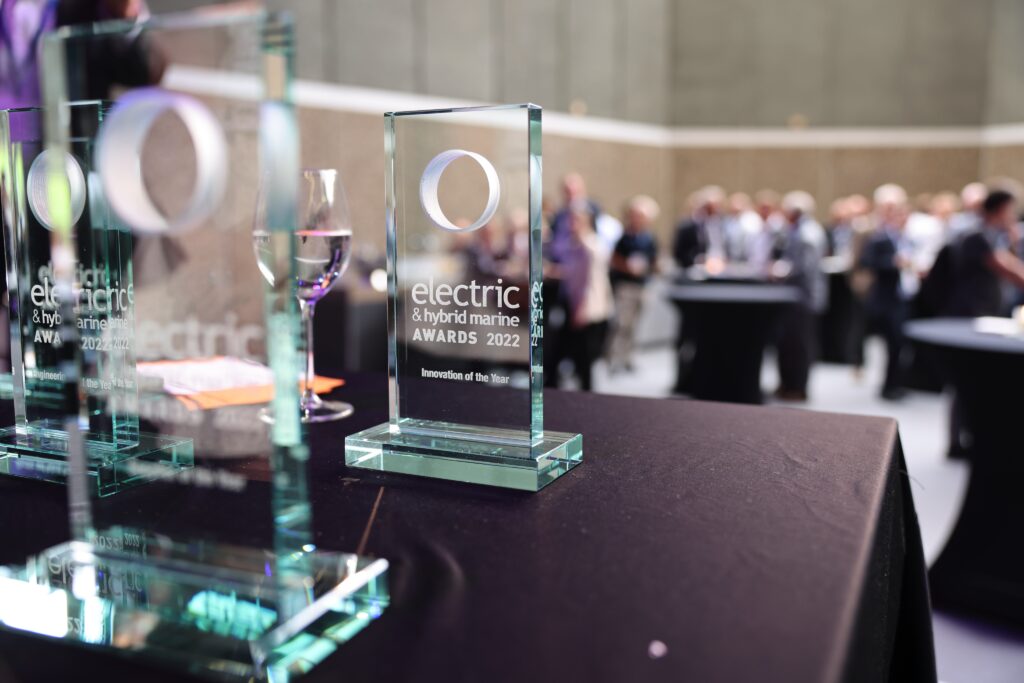 ###
About Corvus Energy
Corvus Energy is the leading supplier of energy storage systems (ESS) for maritime, offshore, subsea and port applications. Corvus Energy offers a full portfolio of ESS suitable for almost every vessel type, providing high power energy storage in the form of modular lithium-ion battery systems. The purpose-built, field-proven battery systems provide sustained power to hybrid and all-electric heavy industrial equipment, including large marine propulsion drives. Corvus Energy has unsurpassed experience from 600 projects, totaling over 500 MWh and more than 4 million operating hours. The company also develops maritime hydrogen fuel cells in collaboration with the world leader in fuel cell technology, Toyota Corporation.
For more information, please visit www.corvusenergy.com
Media Contact

Sonja Vernøy Hansen
Marketing Communications Manager
+47 99 309 309
svhansen@corvusenergy.com