Our CEO, Geir Bjørkeli will be part of DNV`s launch: The Energy Transition Outlook 2021 this afternoon from 3pm – 5.30pm CEST.
This is the 5th time DNV launches its widely referenced Transition Outlook – it will present key findings on the special report Maritime Forecast to 2050 followed by a panel debate among maritime executives across the industry.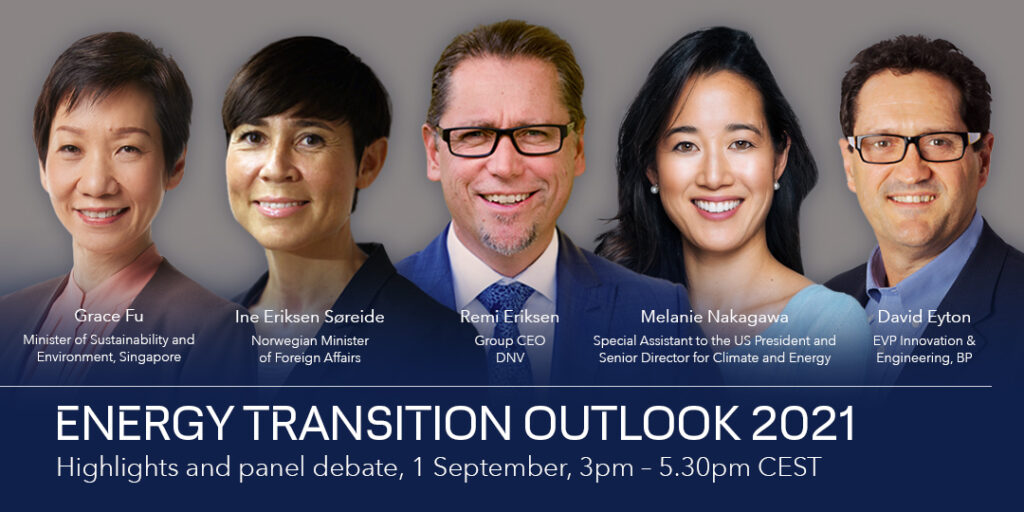 The expert panel consiting of Geir Bjørkeli in addition to David Eyton EVP, Innovation & Engineering at BP, Arne Sigve Nylund EVP, Projects, Drilling & Procurement at Equinor and Andrian Dacy, Global Head of Transportation, at JP Morgan will discuss which technologies are game changers for a 1,5C future.
Please see link below for free registartion and programme.
https://www.dnv.com/events/the-energy-transition-outlook-2021-launch-204592