Bergen, Norway and Seattle, United States – April 20, 2023 – Corvus Energy is pleased to announce that it has been selected by Alcatraz City Cruises to supply the battery system for the Hornblower Hybrid NY passenger ferry.
Within the United States, California is leading the nation in emissions reduction initiatives and within the US marine sector, San Francisco based Alcatraz City Cruises, a part of City Experiences, is a leader in green technology adoption.
Alcatraz City Cruises was the first to introduce hybrid-powered passenger ferry service in the United States. Two vessels, the Alcatraz Flyer and the Alcatraz Clipper, currently offer transit to Alcatraz Island in the San Francisco Bay. Completing multiple rounds per day, the operation carries thousands of passengers daily and nearly 1.7M total annually powered by electric propulsion. Both vessels use a Corvus Energy battery system.
Following the success of Alcatraz City Cruises' hybrid vessels, City Experiences introduced the first hybrid passenger ferry service on the East Coast and expanded its hybrid vessel program to other US locations. City Experiences reports the Hornblower Hybrid design "reduced fuel consumption by 75%" and estimates their hybrid fleet annually saves "over 235,000 gallons [of fuel]," which is "equivalent to taking 450 cars off the road or planting 718 acres of trees" each year.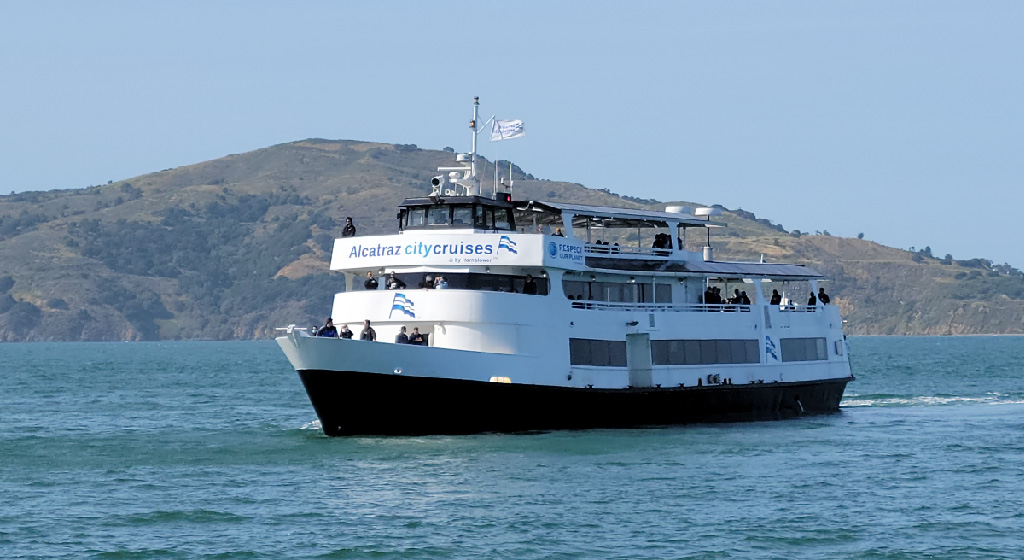 The Hornblower Hybrid NY, a vessel retrofit project requiring a 1,627KWh battery energy storage system (ESS), will be the third City Experiences vessel in California with a Corvus ESS onboard. Corvus Energy will deliver the system from its newly established, US based manufacturing facility in Bellingham, Washington. Delivery is expected by September 2023.
"We are very pleased to be chosen by Alcatraz City Cruises for the Hornblower Hybrid NY project" says Ole Jacob Irgens, Corvus Energy Executive Vice President. "City Experiences were amongst the early adaptors in the United States – leading the way in US marine sector electrification, decarbonization, and greenhouse gas reduction initiatives."
City Experiences has been at the forefront of implementing environmentally conscious, emissions-reducing solutions across a wide range of propulsion systems and energy inputs. Likewise, Corvus Energy continues to lead and innovate development of zero-emission, hybrid, and hydrogen fuel cell technologies to provide reliable, safe, and environmentally conscious solutions to the marine sector.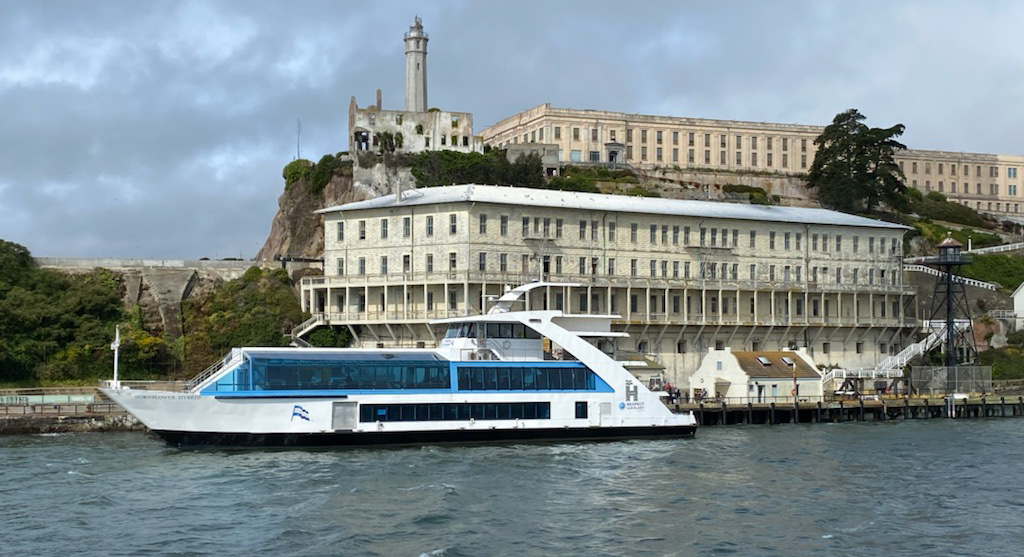 ###
About Corvus Energy
Corvus Energy provides high-power energy storage in the form of modular lithium-ion battery systems to the maritime industry. Its purpose-built, field-proven battery systems provide sustained power to hybrid and all-electric heavy industrial equipment, including large marine propulsion drives. Corvus Energy has amassed unsurpassed experience from 750 projects, totaling over 650 MWh and more than 5 million operating hours. The company also develops maritime hydrogen fuel cells in collaboration with the world leader in fuel cell technology, Toyota Corporation.
About City Experiences
City Experiences represents Hornblower Group's expansive portfolio of water- and land-based experience companies and includes two sub-brands: City Cruises and City Ferry. City Cruises companies operate dining, sightseeing and private events across 22 destinations in the U.S., Canada and the UK. City Cruises companies also operate cruises on behalf of the National Park Service and the Niagara Parks Commission and currently hold service contracts to provide ferry service to the Statue of Liberty National Monument and the Ellis Island National Museum of Immigration, Alcatraz Island and Niagara Falls. City Ferry companies offer specialized knowledge and expertise required to transport passengers, vehicles and other cargo safely across inland and coastal waterways, serving as operator of NYC Ferry and Puerto Rico ferry system, among others. City Experiences' portfolio of companies also offers a range of water- and land-based experiences including shore excursions, partner-offered experiences, multi-port packages, with companies including Venture Ashore, Walks and Devour Tours.
For more information visit cityexperiences.com
Media Contacts:                                                                            
Corvus Energy – Europe
Sonja Vernoy Hansen
VP Marketing & Communications
+47 99 309 309
svhansen@corvusenergy.com

Corvus Energy – Americas
Angela McClellan
Marketing Manager, Americas
amcclellan@corvusenergy.com

City Experiences
Melissa Gunderson
melissa.gunderson@cityexperiences.com